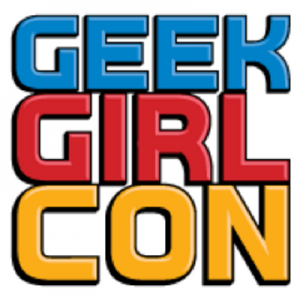 This weekend, I'll be at GeekGirlCon, one of my favorite Seattle conventions!
I will primarily be womanning the DefCon One Publishing booth (H121), but I'll also be on one panel and doing a signing!
The panel is "DMing for Beginners," Saturday, September 30th, from 2:30-3:30 p.m. in Samus. I will be talking about how to get started as a dungeon master or game master of any sort, along with three other panelists.
My signing will be at the Razorgirl Press (my publishers!) booth (B127) on Sunday, October 1st, from 1:30-2:30 p.m. They'll have copies of Brass and Glass, in case you still need to pick one up, along with other books that they've published! You can stop by and see me then, or just come by the DefCon One booth whenever if you can't make it my official signing. 🙂